Multi-disciplinary training that can be applied in several work contexts
Data on employment demonstrates timely job placement and a high degree of satisfaction
Study abroad experiences for excellent students
Apprenticeships in important companies
Dynamic and stimulating study environment with a high faculty/student ratio
Curricula in Processes and Food
Learning Areas:
Thermodynamics, kinetics, and transport phenomena in process engineering systems;
Design of industrial equipment and systems;
Models and methods for process simulation, control, and optimization;
Science and Technology of Materials;
Industrial chemistry processes, safety and environmental sustainability;
Complementary industrial machines and systems;
Approach: 
Project development and laboratory activities;
Ability to problem solving.
Students participate in competition examination. Admission requirements can be found in the admission announcement. Enrollment stages are the following:
Early (July)
Standard (September)
Postponed (October/December): if places are still available
After the publication of the final ranking, admitted students can enroll by paying the first fee instalment. Non-EU students can participate in a specific call (March / April); Pre-registration on universitaly.it is required
For the announcement of admission, the attachments and further information consult the section dedicated to master's degrees

Degree program class
LM22 Chemical Engineering

Language Italian

Duration 2 years
Course description
Chemical engineering is a branch of Industrial Engineering that aims to apply skills from basic disciplines (mathematics, physics, chemistry, biology) to engineer systems and devices and solve complex problems related to the transformation of raw materials into high value-added products. Thanks to multidisciplinary training, chemical engineers deploy innovative solutions that involve the development and optimal management of industrial processes and plants, ensuring efficiency, safety and environmental sustainability.
Undergraduates with a Bachelor's degree in Industrial Engineering (L9 class) or any equivalent foreign degree, fulfilling specific requirements such as, for example, those met by UniCal graduates in Chemical, Food and Environmental Engineering and Chemistry (L9).
Further information is available at: www.dimes.unical.it/content/ammissione-lauree-magistrali
The program aims to train professionals in the design, planning, and management of sustainable plants and processes in the manufacturing industry and in the field of industrial research and innovation for the development of processes, products and innovative materials and new technologies.
Several sectors of the manufacturing industry, including chemical, food, pharmaceutical, biotech, energy and materials, service and consulting companies, and public and regulatory bodies. In addition, graduates can also work in the field of industrial research and innovation
Chemical engineers operate at the core of the industry of the future
ALMALAUREA data show excellent placement for graduates one year after graduation
A multidisciplinary program full of challenges, and with a strong international orientation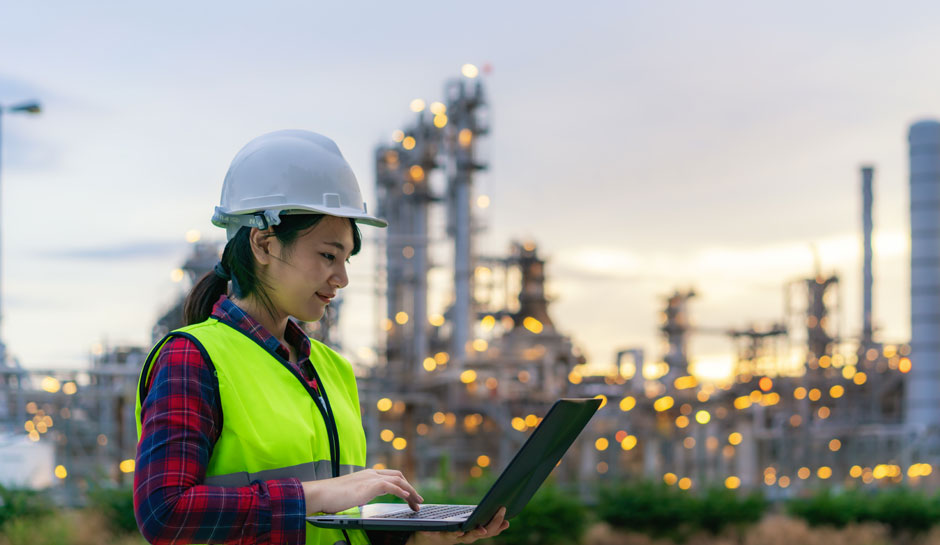 Fees, contributions and exemptions
Costs calculated based on family income (ISEE-University) and including:
fee for the equal access to university studies (from 130€ to 160€);
annual amount (from 0 (if ISEE-University <= € 22,000) to € 2,000);
Flat tax = €1,000 for international students (UE and non UE)
With a family income (ISEE-University < € 24,000) students are entitled to receive:
Scholarship consisting of total exemption from taxes, cash share, canteen and accommodation service (for off-site students)
Grants for international mobility
Reduced rates for the use of sports facilities and cultural services
Benefits for students completing their degrees within regulation time
Exclusively on grounds of merit, students can obtain:
International mobility grants (Erasmus)
Free accommodation and canteen services published in the call DUnicAL career program for student-athletes. Facilitated access to STEM programs
prizes for excellent students
higher scholarships for female students
Discover the career of former students
Serafino Sacco
He worked for 15 years in Oil&Gas, (Bio-)Refining, Petrochemical, R&D engineering. He has been working for 6 years as a Manager in ENI
Katia Cassano
After preparing her dissertation she work in collaboration with the company and became a process engineer and subsequently HSE Engineer at Techfem

Request information for this course
If you want to know more about the Degree Course
For details on the contents of the individual courses, periods of training abroad, teachers, tutors, classrooms, laboratories, research centers, other structures and social initiatives visit the website of the Degree Course.
Go to the institutional website