The program allows students to enroll in Master's degree programs in the Biology class or similar classes or also in first-level Master's degrees. As an alternative they can access the employment market: professional profiles that can be applied in environmental and agri-food laboratories, quality control and biological safety, pharmacological industry and research.
Practical and applied training is carried out in university or extra-university structures (companies, laboratories).
Stimulating and dynamic study environment
Study of microorganisms and organisms (plant and animal species, including humans), of advanced biological methodologies of biochemistry, bioinformatics, genomics, genetic engineering and on cell and tissue cultures. The program guarantees ad hoc consolidation of English language skills and the acquisition of basic computer science skills that are functional to the educational path.
Teaching approaches: Morphological, physiological, cellular, biochemical, biomolecular, genetic, evolutionary, ecological-environmental
Students participate in a call for admission. Admission requirements are listed in the announcements:
early (deadline May 30th): recommended to secure a place; high school seniors may also participate, students are admitted through a selective test TOLC
standard (July/August)
postponed (September/October), if there are still places available
Only those admitted can enroll. Non-EU students can participate in a specific call (March / April), pre-registration on universitaly.it is required

Degree program class
L13 Biological Sciences

Language Italian

Duration 3 years
Course description
The program develops solid cultural background of biological systems both in the cellular and molecular fields as well as comprehensive and practical mastery of the methodologies and technologies inherent to the many fields of biological investigation. The program includes lectures, practical activities in labs, and internships also in extra-university facilities (companies, public institutions and laboratories). After passing the national qualification exam, graduates will be able to enroll in the Register of professional biologists, under section B, with the qualification of Junior Biologist.
Students with a secondary school diploma and students with any other qualification obtained abroad and recognized as suitable. Ideal candidates are students with an interest in life sciences. Basic knowledge of Mathematics, Biology, Physics and Chemistry is required, as specified in the syllabus of the OnLine CISIA TOLC-B Test.
The program aims to provide graduates with technical and operational skills useful for the management of living organisms and their constituents for biological and biomedical analysis; knowledge of biomolecular methodologies and techniques; as well as mastery of biological safety and quality control.
The bachelor's degree allows students to carry out activities in different areas of application, such as production and technological activities in laboratories and public and private research and service organizations; it also allows students to work in teams with a certain level of autonomy and to access the employment market, either in Europe or in extra European countries.
High level of satisfaction of undergraduates and graduates (ANVUR indicators)
The educational path ensures training either to continue with higher education studies or to access the world of work.
Students can register as a Junior Biologist once they have passed the national qualification exam.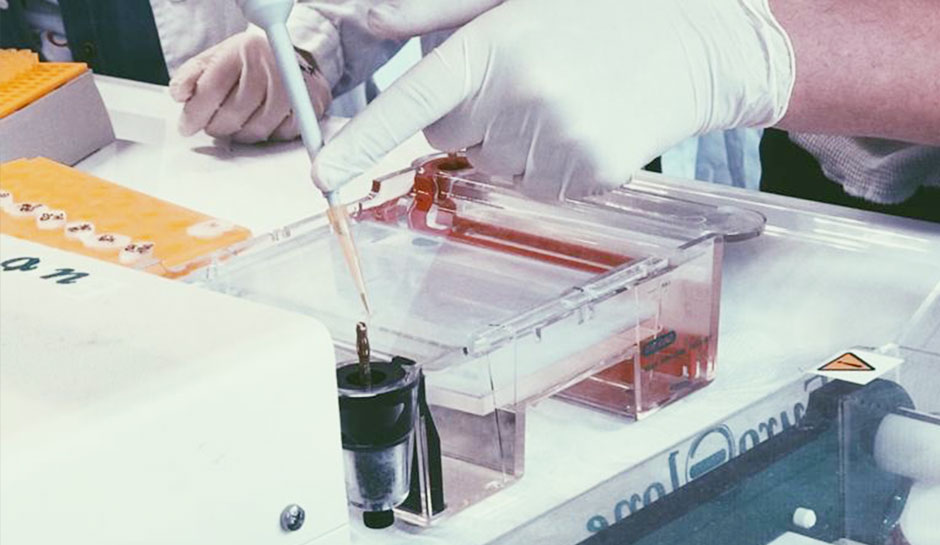 Fees, contributions and exemptions
Costs calculated based on family income (ISEE-University) and including:
fee for the equal access to university studies (from 130€ to 160€);
annual amount (from 0 (if ISEE-University <= € 22,000) to € 2,000);
Flat tax = €1,000 for international students (UE and non UE)
With a family income (ISEE-University < € 24,000) students are entitled to receive:
Scholarship consisting of total exemption from taxes, cash share, canteen and accommodation service (for off-site students)
Grants for international mobility
Reduced rates for the use of sports facilities and cultural services
Benefits for students completing their degrees within regulation time
Exclusively on grounds of merit, students can obtain:
International mobility grants (Erasmus)
Free accommodation and canteen services published in the call DUnicAL career program for student-athletes. Facilitated access to STEM programs
prizes for excellent students
higher scholarships for female students

Request information for this course
If you want to know more about the Degree Course
For details on the contents of the individual courses, periods of training abroad, teachers, tutors, classrooms, laboratories, research centers, other structures and social initiatives visit the website of the Degree Course.
Go to the institutional website