The Master's Degree Course aims at training professional chemists who can be employed at an international level;
Two curricula are available:
Chemistry of Environment, Health and Local Resources
Chemistry of Sustainable Materials
Agreements signed with numerous companies and organizations guarantee "in-field" internship training;
Strong focus on developing laboratory/research skills;
Small students groups ensure a stimulating and dynamic study environment
Topics and focus
Advanced methods of chemical analysis and their applications in the fields of modern chemistry
Transport and spreading of substances in complex matrices
Catalytic reactions and their applications in sustainable processes and green chemistry
New strategies for producing sustainable materials;
Teaching approaches
Lectures plus practicums and laboratory work
Individual and group projects aimed at developing "problem solving" skills
Curricular internships
Students participate in competition examination. Admission requirements can be found in the admission announcement. Enrollment stages are the following:
Standard (September)
Postponed (October/December): if places are still available
After the publication of the final ranking, admitted students can enroll by paying the first fee instalment. Non-EU students can participate in a specific call (March / April); Pre-registration on universitaly.it is required
For the announcement of admission, the attachments and further information consult the section dedicated to master's degrees

Degree program class
LM54 Chemical Sciences

Language English

Duration 2 years
Course description
The Degree Program in Chemistry provides graduates with in-depth education to work as a professional chemist, further developing the knowledge, skills and competences acquired during the First-Level Degree Courses in Chemistry or similar courses at university level. The Program is based on a common core of subjects designed to provide students with more advanced and specialized knowledge of the various fields of chemistry and it is subsequently completed with two Curricula focusing on specific knowledge of chemistry for the environment and health or molecular design and development of materials and molecules of industrial interest
Students who have graduated in the following classes: L-27, LM-13, or possess a Degree in Chemistry and Industrial Chemistry of the previous five-year systems and any other qualification (also obtained abroad), and recognized as suitable by the Department Board are allowed to enroll in the Master's Degree Course in Chemistry
Providing the skills that Professional Chemists need to successfully apply chemistry in up-to-date and innovative ways to solve problems related to the environment and health (Cur. Environment, Health and Local Resources), dealing with molecular design and developing innovative materials and molecules of industrial interest (Cur. Sustainable Materials)
The Program prepares graduates to work as managers in public and/or private analyses laboratories of various sectors (environmental, food, health etc.), and as researchers and specialized technicians in various public or private entities involved in the development, formulation and synthesis of new molecules and materials
Most (92%) graduates of the Degree Course are satisfied with the training received, with 83% being extremely satisfied (ALMALAUREA)
Employment opportunities in public and/or private entities and companies operating in a wide range of production sectors
Numerous agreements with institutions as well as companies have been signed to support students' internship and training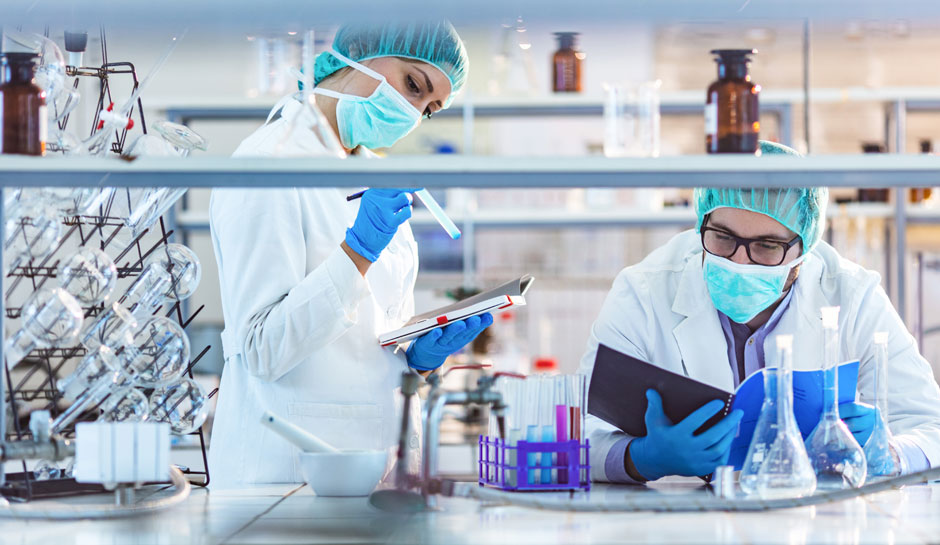 Fees, contributions and exemptions
Costs calculated based on family income (ISEE-University) and including:
fee for the equal access to university studies (from 130€ to 160€);
annual amount (from 0 (if ISEE-University <= € 22,000) to € 2,000);
Flat tax = €1,000 for international students (UE and non UE)
With a family income (ISEE-University < € 24,000) students are entitled to receive:
Scholarship consisting of total exemption from taxes, cash share, canteen and accommodation service (for off-site students)
Grants for international mobility
Reduced rates for the use of sports facilities and cultural services
Benefits for students completing their degrees within regulation time
Exclusively on grounds of merit, students can obtain:
International mobility grants (Erasmus)
Free accommodation and canteen services published in the call DUnicAL career program for student-athletes.
Scholarships for non-EU students Facilitated access to STEM programs
prizes for excellent students
higher scholarships for female students

Request information for this course
If you want to know more about the Degree Course
For details on the contents of the individual courses, periods of training abroad, teachers, tutors, classrooms, laboratories, research centers, other structures and social initiatives visit the website of the Degree Course.
Go to the institutional website