The program allows students to learn about the interdisciplinary nature of chemistry and acquire the concepts of chemistry for understanding and interpreting experiments in multiple settings
Through the numerous laboratory activities, students learn how to conduct chemical experiments
Agreements with numerous companies and institutions for internships
Thanks to the skills acquired, graduates can access the employment market or continue their studies in Master's degree courses.
Topics and focus:
Theoretical and practical aspects of General and Inorganic Chemistry, Physical Chemistry, Organic Chemistry and Analytical Chemistry
Teaching approaches:
Theoretical lectures supported by exercises and laboratories activities
Development of individual and group projects oriented to problem solving
Constant contact with teachers and tutors
Students participate in a call for admission. Admission requirements are listed in the announcements:
early (deadline May 30th): recommended to secure a place; high school seniors may also participate, students are admitted through a selective test TOLC
standard (July/August)
postponed (September/October), if there are still places available
Only those admitted can enroll. Non-EU students can participate in a specific call (March / April), pre-registration on universitaly.it is required

Degree program class
L27 Chemical Science and Technology

Language Italian

Duration 3 years
Course description
The degree program in Chemistry allows graduates to gain sound theoretical-experimental background that paves the way to a large number of opportunities in science and technology. The acquired skills enable graduates to continue their studies in the Master's degree courses and to enter the world of work, also interacting with other professionals from similar fields.
Students with a secondary school diploma (5-year course) and students with any other qualification obtained abroad and recognized as suitable. The program requires candidates to have knowledge of scientific subjects and logical-deductive capacity
Training professionals with a solid knowledge of theoretical concepts and the necessary lab skills to perform and interpret chemical experiments; experts oriented to problem-solving of a wide variety of chemical issues and able to understand and interpret the results of both experiments and chemical analysis.
The program allows students to apply the skills acquired in research institutes, laboratories of analysis, control and quality certification, public and / or private organizations and companies, industries in the fields of basic chemistry, fine chemistry and industrial production, and in the production of detergents, cosmetics, drugs, materials, and food.
A student-centered program: 93.1% of graduates are satisfied with their degree course (ALMALAUREA)
Employment opportunities in public and/or private institutions and companies and in industries in various sectors
Drafting of numerous agreements with institutions and companies where it is possible to carry out internship/training activities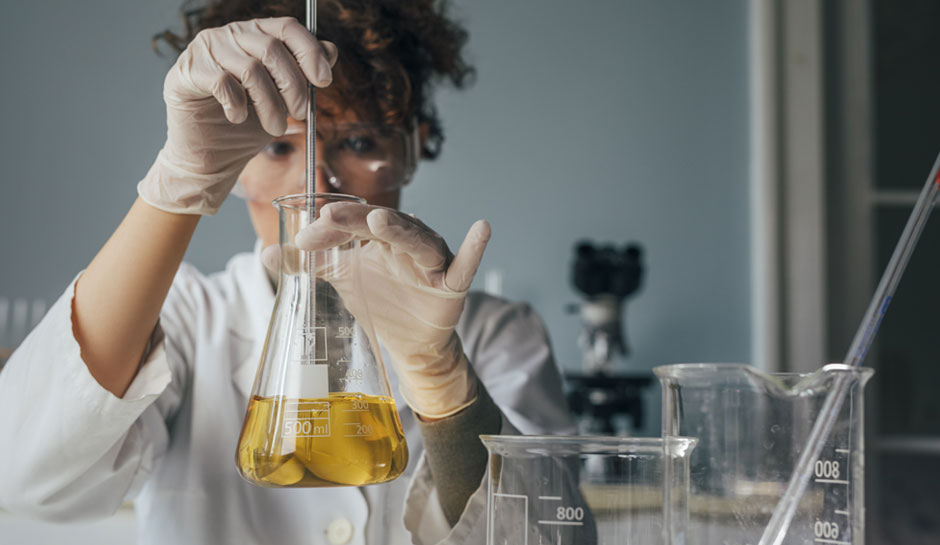 Fees, contributions and exemptions
Costs calculated based on family income (ISEE-University) and including:
fee for the equal access to university studies (from 130€ to 160€);
annual amount (from 0 (if ISEE-University <= € 22,000) to € 2,000);
Flat tax = €1,000 for international students (UE and non UE)
With a family income (ISEE-University < € 24,000) students are entitled to receive:
Scholarship consisting of total exemption from taxes, cash share, canteen and accommodation service (for off-site students)
Grants for international mobility
Reduced rates for the use of sports facilities and cultural services
Benefits for students completing their degrees within regulation time
Exclusively on grounds of merit, students can obtain:
International mobility grants (Erasmus)
Free accommodation and canteen services published in the call DUnicAL career program for student-athletes. Facilitated access to STEM programs
prizes for excellent students
higher scholarships for female students

Request information for this course
If you want to know more about the Degree Course
For details on the contents of the individual courses, periods of training abroad, teachers, tutors, classrooms, laboratories, research centers, other structures and social initiatives visit the website of the Degree Course.
Go to the institutional website