High level of professionalism with expertise also in the areas of Automation and Robotics, Electronics and Telecommunications
3 subject areas: educational, bioengineering and professional
The educational curriculum provides further specializations to access Master's Degrees in computer engineering, electronics, automation and telecommunications.
Excellent employment opportunities at the end of the three-year course and also during the course of study
Basic Education: Mathematics, Physics, Computational Mathematics
Programming and Object-Oriented Programming
Operating Systems and Parallel Computation
Algorithms and Data Structures
Databases and Information Systems
Software Engineering
Data Mining
Web and mobile programming
Networks and Internet Computing
Additional courses to broaden knowledge: Electrical Engineering, Operations Research, Digital Electronics, Fundamentals of Automation Telecommunication Networks
Workshops and Internships
Students participate in a call for admission. Admission requirements are listed in the announcements:
early (deadline May 30th): recommended to secure a place; high school seniors may also participate, students are admitted through a selective test TOLC
standard (July/August)
postponed (September/October), if there are still places available
Only those admitted can enroll. Non-EU students can participate in a specific call (March / April), pre-registration on universitaly.it is required

Degree program class
L08 Computer Engineering

Degree program class (for interclass degrees)
L08 Computer Engineering

Language Italian

Duration 3 years
Course description
The Degree Course includes three subject areas:
– Educational, whose objective is to give greater emphasis to the methodological aspects of computer science
– Professional, more focused on technological and applicative aspects of computer science
– Bioengineering, oriented to provide solid training on aspects concerning the use of information technology in the healthcare sector.
As to the educational curriculum there are four different fields of specializations: computer science, automation, telecommunications and electronics
Students with a secondary school diploma or any other qualification obtained abroad and recognized as suitable. Ideal candidates are students with an interest in information engineering, computer science, and mathematics. No computer science knowledge is required, but good mathematical skills are necessary
Training experts in the design, implementation and management of complex computer systems and digital technologies. There are several curricula in order for students to better face the future: continuing theirs studies in engineering (computer science, automation, telecommunications, electronics or biomedical) or enter the world of work.
The presence of the professional subject area allows graduates to enter the world of work even upon completion of the three-year program. Graduates will have high skills in programming (including web and mobile), information systems, telecommunications and networks, data analysis and software engineering.
EXCELLENT EDUCATION. Solid background education, excellent computer skills, high level of expertise in related fields
FULL EMPLOYMENT. Graduates who seek for a job find employment within one year
BUSINESS CREATION. Graduates can set up companies with low investments and (if they wish) find a job in Calabria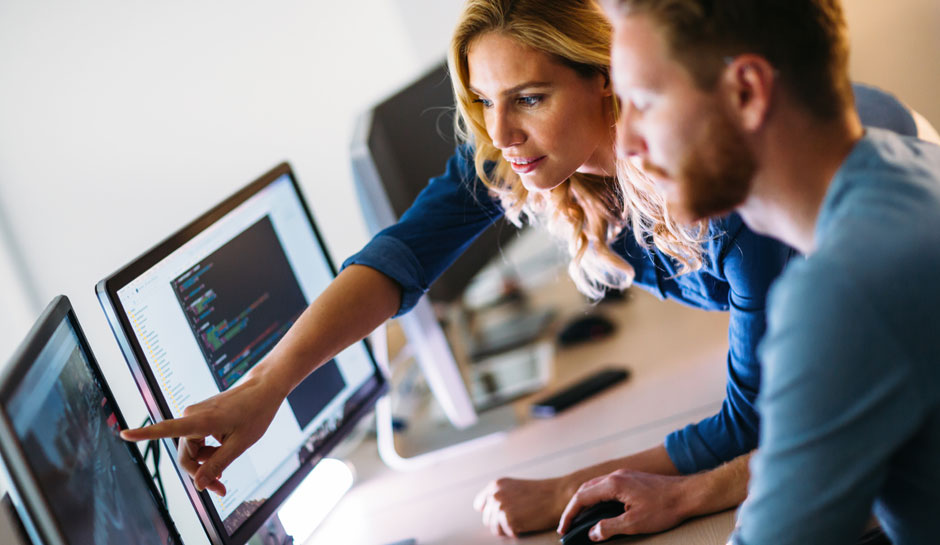 Fees, contributions and exemptions
Costs calculated based on family income (ISEE-University) and including:
fee for the equal access to university studies (from 130€ to 160€);
annual amount (from 0 (if ISEE-University <= € 22,000) to € 2,000);
Flat tax = €1,000 for international students (UE and non UE)
With a family income (ISEE-University < € 24,000) students are entitled to receive:
Scholarship consisting of total exemption from taxes, cash share, canteen and accommodation service (for off-site students)
Grants for international mobility
Reduced rates for the use of sports facilities and cultural services
Benefits for students completing their degrees within regulation time
Exclusively on grounds of merit, students can obtain:
International mobility grants (Erasmus)
Free accommodation and canteen services published in the call DUnicAL career program for student-athletes. Facilitated access to STEM programs
prizes for excellent students
higher scholarships for female students
Discover the career of former students

Request information for this course
If you want to know more about the Degree Course
For details on the contents of the individual courses, periods of training abroad, teachers, tutors, classrooms, laboratories, research centers, other structures and social initiatives visit the website of the Degree Course.
Go to the institutional website