Wide range of courses: the three curricula allow students to choose the most suitable specialization in line with their interests and inclinations, obtaining advanced training in "modern" areas of computer engineering.
Graduates acquire profiles of high professionalism applicable in many contexts, thanks to the effectiveness of engineering approaches to information management problems
Possibility of contacts with the business community during studies
The course of study includes three curricula:
CYBERSECURITY, with courses focusing on cryptography techniques, data-software-and network-security, and ethical hacking
ARTIFICIAL INTELLIGENCE AND MACHINE LEARNING, with courses focusing on artificial intelligence, machine learning, computer vision and social network analysis
BIG DATA AND HIGH-PERFORMANCE COMPUTING, where students deal with high performance systems, Big Data management and Data warehouses
Students participate in competition examination. Admission requirements can be found in the admission announcement. Enrollment stages are the following:
Early (July)
Standard (September)
Postponed (October/December): if places are still available
After the publication of the final ranking, admitted students can enroll by paying the first fee instalment. Non-EU students can participate in a specific call (March / April); Pre-registration on universitaly.it is required
For the announcement of admission, the attachments and further information consult the section dedicated to master's degrees

Degree program class
LM32 Computer Engineering

Language Italian

Duration 2 years
Course description
The Master's degree program aims at further developing knowledge of the most methodological aspects of Computer Engineering with particular reference to those requiring a high level of abstraction, allowing students to improve the ability to model reality, acquire adequate knowledge in the integration of different and sophisticated skills and technologies and increase their ability to interact in technological innovation processes. Subjects mainly belong to three sectors: artificial intelligence and machine learning, cybersecurity, big data and high-performance computing.
Students with a three-year university degree or qualification from any Italian university (or a foreign equivalent degree based on legal requirements) with a sufficient number of ETCS in the fields of mathematics, physics and, above all, computer engineering.
The Course aims to help students acquire advanced design skills and the ability to fully exploit technological innovation. This is pursued through the expansion of the theoretical and scientific-mathematical bases of Computer Engineering and modern methods and tools for the design of processing systems.
– ICT companies with an interest in:
Secure computing applications
IT management of sensitive data
Artificial intelligence systems
Systems based on components for data analysis and prediction
High performance systems
Big Data management
– Computer Centers and Research Institutes
Excellent employment opportunities: graduates find a job in less in two months on average
Percentage of graduates who are satisfied with the degree program and who consider adequate the training received: 100% (ALMALAUREA)
Opportunity to participate in the development of industrial projects during university studies and to take part in internships as part of the activities of dissertation development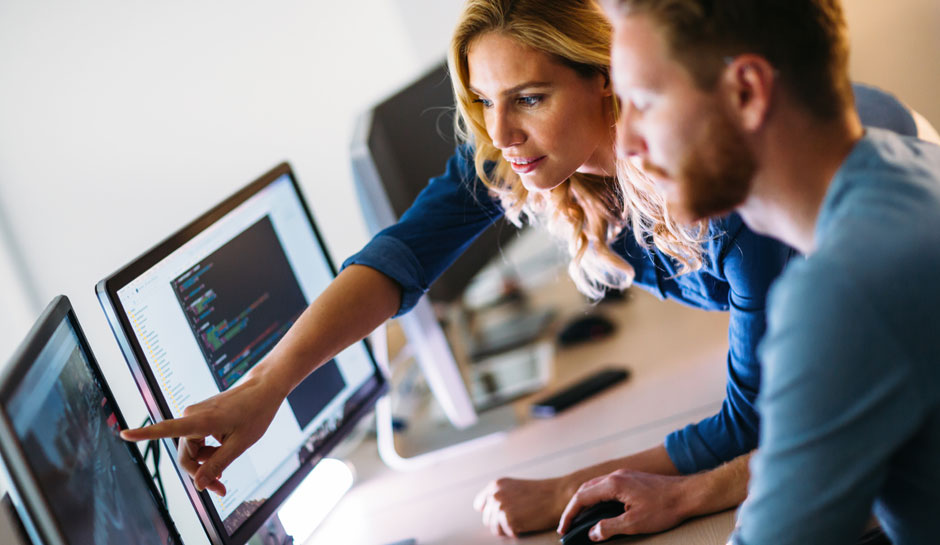 Fees, contributions and exemptions
Costs calculated based on family income (ISEE-University) and including:
fee for the equal access to university studies (from 130€ to 160€);
annual amount (from 0 (if ISEE-University <= € 22,000) to € 2,000);
Flat tax = €1,000 for international students (UE and non UE)
With a family income (ISEE-University < € 24,000) students are entitled to receive:
Scholarship consisting of total exemption from taxes, cash share, canteen and accommodation service (for off-site students)
Grants for international mobility
Reduced rates for the use of sports facilities and cultural services
Benefits for students completing their degrees within regulation time
Exclusively on grounds of merit, students can obtain:
International mobility grants (Erasmus)
Free accommodation and canteen services published in the call DUnicAL career program for student-athletes. Facilitated access to STEM programs
prizes for excellent students
higher scholarships for female students
Discover the career of former students

Request information for this course
If you want to know more about the Degree Course
For details on the contents of the individual courses, periods of training abroad, teachers, tutors, classrooms, laboratories, research centers, other structures and social initiatives visit the website of the Degree Course.
Go to the institutional website