A modern educational approach, in line with the ongoing technological developments of Environmental Engineering.
The topics covered, such as sustainable development, land safety, and climate change, are at the core of the global debate and the key words of the National Recovery and Resilience Plan and will provide job opportunities in the short and long term.
Students who choose this course will be the protagonists of changes and the creators of a better world.
Topics and focus
Territorial protection and safety (geotechnics, hydraulics and territorial safety, remote sensing, emergency management and civil protection directives)
Environmental sustainability (environmental health engineering, low carbon processes and techniques, technologies for environmental sustainability, ecological risk mitigation)
Teaching approaches
Theoretical lectures, practical exercises and laboratory activities
Individual and group projects
Students participate in a call for admission. Admission requirements are listed in the announcements:
early (deadline May 30th): recommended to secure a place; high school seniors may also participate, students are admitted through a selective test TOLC
standard (July/August)
postponed (September/October), if there are still places available
Only those admitted can enroll. Non-EU students can participate in a specific call (March / April), pre-registration on universitaly.it is required

Degree program class
L07 Civil and Environmental Engineering

Language Italian

Duration 3 years
Course description
The course trains professional profiles in line with the modern requirements of environmental engineering, with an ability to problem-solving and multidisciplinarity. The teaching activities allow to acquire competences in the design of works for the land-defense, land protection and safety, the management of waste and environmental resources, design of water treatment plants, territorial planning, management and exploitation of environmental and energetic resources.  The Course is divided into two curricula: Land Protection and Environmental Sustainability
Students with a secondary school diploma (5-year course) and students with another qualification obtained abroad and recognized as suitable. Ideal candidates are students with an interest in environmental engineering and in sustainability and resilience issues
The course prepares professionals with sound skills to manage the challenges and emergencies related to environmental sustainability, land protection, and safety in industrial processes. The course allows the continuation of studies with the Master's Degree Program in the classes of environmental, civil and safety engineering.
The main occupational opportunities are in companies and public and private entities operating in the environmental field, private practices and companies dealing with the design of civil and environmental plants and infrastructures. Employment opportunities abroad are facilitated thanks to the international curriculum and to agreements signed with European institutions.
Training on environmental issues creates jobs: 9 graduates out of 10 find a job within one year
A students-centered degree program: 100% of the students are satisfied with teaching and faculty (ISO-did 2021 report)
A multidisciplinary and future-oriented program: ecological transition, climate change, land safety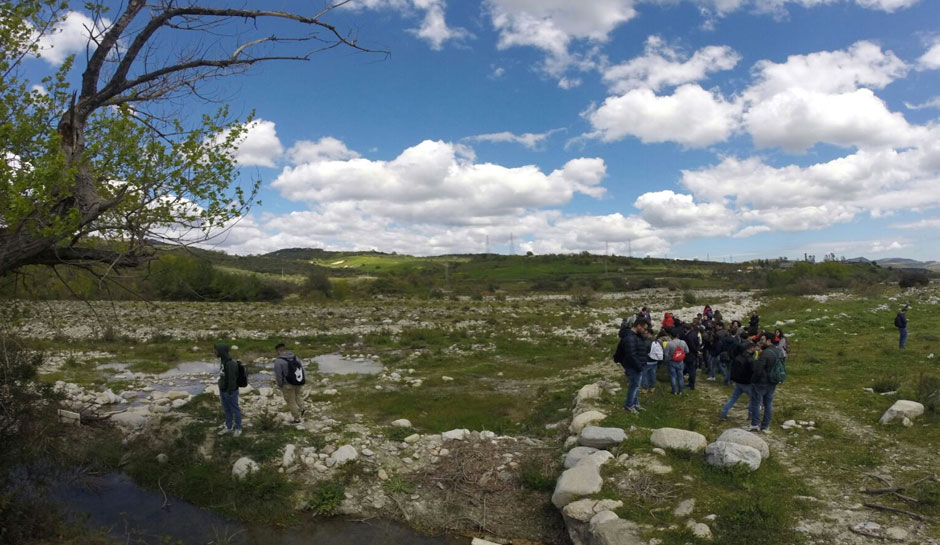 Fees, contributions and exemptions
Costs calculated based on family income (ISEE-University) and including:
fee for the equal access to university studies (from 130€ to 160€);
annual amount (from 0 (if ISEE-University <= € 22,000) to € 2,000);
Flat tax = €1,000 for international students (UE and non UE)
With a family income (ISEE-University < € 24,000) students are entitled to receive:
Scholarship consisting of total exemption from taxes, cash share, canteen and accommodation service (for off-site students)
Grants for international mobility
Reduced rates for the use of sports facilities and cultural services
Benefits for students completing their degrees within regulation time
Exclusively on grounds of merit, students can obtain:
International mobility grants (Erasmus)
Free accommodation and canteen services published in the call DUnicAL career program for student-athletes. Facilitated access to STEM programs
prizes for excellent students
higher scholarships for female students
Discover the career of former students

Request information for this course
If you want to know more about the Degree Course
For details on the contents of the individual courses, periods of training abroad, teachers, tutors, classrooms, laboratories, research centers, other structures and social initiatives visit the website of the Degree Course.
Go to the institutional website