Acquisition of basic and applied knowledge and skills in the many disciplines of geosciences; the program fosters the development of transversal skills
Theoretical lessons and several practical and multidisciplinary activities in labs and field surveys
Stimulating and dynamic study environment
Internships at advanced laboratories, companies, enterprises, professional firms
Job opportunities in expansion
Excellent basis to access Master's Degree Program
Topics and focus:
Geological-paleontological and geomorphological disciplines
Mineralogical, petrographic and geochemical disciplines
Geophysical disciplines
Applied geology, geotechnics, hydrogeology
Applications to land management, risks, geo-resources
Teaching approaches:
Theory and practical exercises, laboratories, field survey in the area
Individual or group projects and problem solving
Internships at university or in external companies/institutions
Constant contact with teachers and tutors
Students participate in a call for admission. Admission requirements are listed in the announcements:
early (deadline May 30th): recommended to secure a place; high school seniors may also participate, students are admitted through a selective test TOLC
standard (July/August)
postponed (September/October), if there are still places available
Only those admitted can enroll. Non-EU students can participate in a specific call (March / April), pre-registration on universitaly.it is required

Degree program class
L34 Geological Sciences

Language Italian

Duration 3 years
Course description
The program trains experts to understand the constitutive elements and the endogenous and exogenous dynamics of planet Earth, by integrating basic and applied multidisciplinary knowledge and skills in geology, mineralogy, petrography, paleontology, geochemistry, geophysics, geotechnics, geomorphology and remote sensing, through the scientific-experimental method and practical activities in the laboratory and in the field. Internships are organized in the labs of the Department or in extra-university facilities (companies, public offices, and independent professional firms) to foster direct contact with the world of work.
A high school diploma or any other foreign qualification recognized by the University is required. The ideal candidate has an interest in geology in its fascinating but also technical and applicative aspects concerning natural hazards, territorial planning, geo-resources and environmental sustainability.
The program aims at educating experts of the territory, able to carry out geological surveys and geo-gnostic investigations, draw up geological maps, acquire, interpret and disseminate data concerning the Geosciences, provide solutions to numerous geological and environmental problems related to natural hazards, geo-resources and sustainable land management
They are growing rapidly thanks to innovative technologies and the increasingly wider skills of geologists, who can work freelance as a Junior geologist, or work in businesses/companies operating in different sectors: geo-gnostic, geotechnical, water resources and geothermal, minerals and industrial rocks, land monitoring, as well as oil companies
Are you interested in learning about and protecting the Earth, the environment, and geo-resources? This is the degree program for you!
Educational activities focused on theoretical and practical aspects, exercises, advanced laboratories, and field surveys in the area
Course of studies focused on students' needs: overall satisfaction on average higher than 90% (ALMALAUREA data)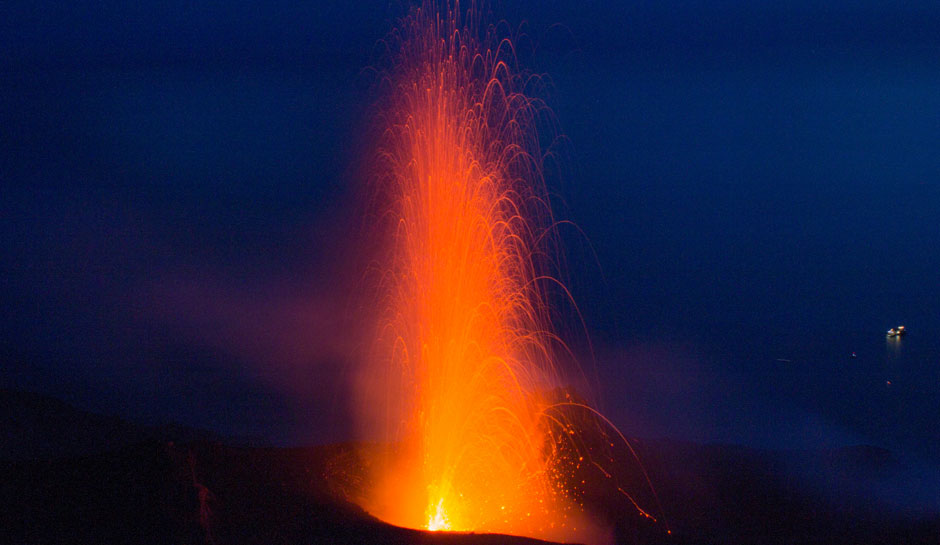 Fees, contributions and exemptions
Costs calculated based on family income (ISEE-University) and including:
fee for the equal access to university studies (from 130€ to 160€);
annual amount (from 0 (if ISEE-University <= € 22,000) to € 2,000);
Flat tax = €1,000 for international students (UE and non UE)
With a family income (ISEE-University < € 24,000) students are entitled to receive:
Scholarship consisting of total exemption from taxes, cash share, canteen and accommodation service (for off-site students)
Grants for international mobility
Reduced rates for the use of sports facilities and cultural services
Benefits for students completing their degrees within regulation time
Exclusively on grounds of merit, students can obtain:
International mobility grants (Erasmus)
Free accommodation and canteen services published in the call DUnicAL career program for student-athletes. Facilitated access to STEM programs
prizes for excellent students
higher scholarships for female students
Discover the career of former students
Luca Caracciolo
After a work experience in the industrial and research field, he is a professor at the Friedrich-Alexander-Universität Erlangen.
Giuliana Teti
She graduated with honors in 2014, and is a freelance geologist, currently he is the Director of the Regional Board of Geologists of Calabria

Request information for this course
If you want to know more about the Degree Course
For details on the contents of the individual courses, periods of training abroad, teachers, tutors, classrooms, laboratories, research centers, other structures and social initiatives visit the website of the Degree Course.
Go to the institutional website