Possibility of choosing between two curricula with the same employment opportunities
Possibility to continue the educational path at Unical with the Master's Degree
Possibility of employment in Calabria, in Italy or abroad also with the bachelor's degree only
Versatile professional profile that finds employment in many areas of the processing industry
Apprenticeships with regional companies
Average salary at 5 years after graduation higher than that of other colleagues
Chemistry, physics, mathematics, computer science
Thermodynamics, principles of chemical engineering, chemical reactors, design of equipment for the chemical industry
Solid mechanics, machines, electrical engineering, English
Food curriculum: e.g. food chemistry; rheology laboratory; technologies
Process curriculum: Organic chemistry, design laboratory, industrial design, etc.
Teaching approaches:
Theoretical lessons and exercises
Laboratory tests
Constant contact with the faculty
Students participate in a call for admission. Admission requirements are listed in the announcements:
early (deadline May 30th): recommended to secure a place; high school seniors may also participate, students are admitted through a selective test TOLC
standard (July/August)
postponed (September/October), if there are still places available
Only those admitted can enroll. Non-EU students can participate in a specific call (March / April), pre-registration on universitaly.it is required

Degree program class
L09 Industrial Engineering

Language Italian

Duration 3 years
Course description
The Degree Program trains engineers with skills in Process and Product design and in the management of industrial plants. The program is organized into a "Processes" curriculum and a "Food" curriculum, that provides knowledge in these sectors. The curricula allow the acquisition of specific and transversal skills that integrate the basic ones (mathematics, physics, chemistry) and those related to specific disciplines (thermodynamics, principles of chemical engineering, design, industrial chemistry) that model and optimize the transformation processes of raw materials. This training path can be completed with the Master's Degree
Students with a secondary school diploma (5-year course) and students with another qualification obtained abroad and recognized as suitable. Ideal candidates are students with an interest in STEM science subjects such as maths, chemistry, and physics
The main objective is to train engineers capable of planning, managing and directing plants and processes in different sectors of the processing industry through basic, transversal and specific skills. The fundamental disciplines are common for the two curricula Processes and Food, which differ only in four key subjects
Chemical engineers are employed in the chemical, food, petroleum, pharmaceutical, biotechnology, energy and materials industries, in service and consulting companies, and in public and regulatory agencies. They can also work in the fields of research and innovation, for the development of innovative processes and new products and materials.
5 years after graduation, 95% of chemical engineers find a job. Remuneration is the highest in the engineering branch (ALMALAUREA)
Employment stability is about 89%, i.e. 16 percentage points higher than the national average (ALMALAUREA)
The bachelor's degree offers two curricula, a "process-oriented" curriculum and a "food-oriented" one, which students can select when they enroll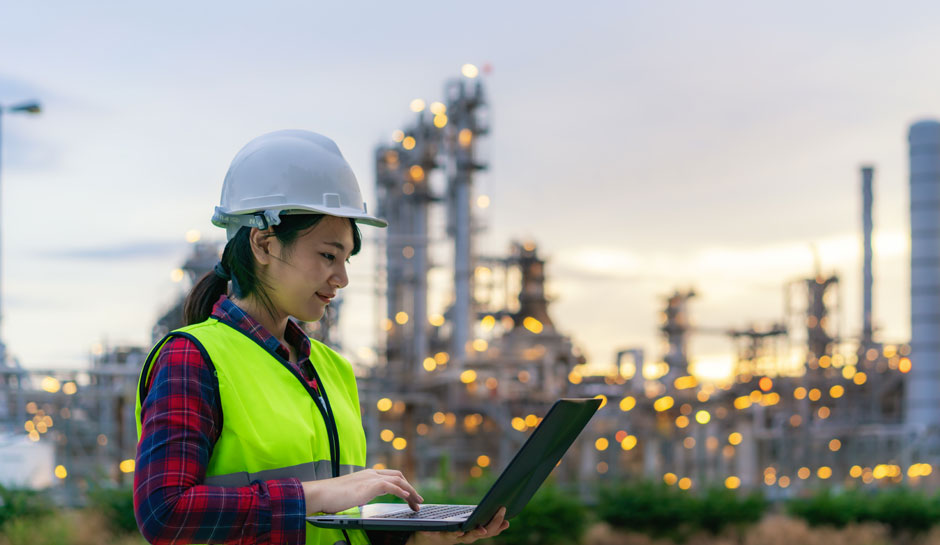 Fees, contributions and exemptions
Costs calculated based on family income (ISEE-University) and including:
fee for the equal access to university studies (from 130€ to 160€);
annual amount (from 0 (if ISEE-University <= € 22,000) to € 2,000);
Flat tax = €1,000 for international students (UE and non UE)
With a family income (ISEE-University < € 24,000) students are entitled to receive:
Scholarship consisting of total exemption from taxes, cash share, canteen and accommodation service (for off-site students)
Grants for international mobility
Reduced rates for the use of sports facilities and cultural services
Benefits for students completing their degrees within regulation time
Exclusively on grounds of merit, students can obtain:
International mobility grants (Erasmus)
Free accommodation and canteen services published in the call DUnicAL career program for student-athletes. Facilitated access to STEM programs
prizes for excellent students
higher scholarships for female students
Discover the career of former students

Request information for this course
If you want to know more about the Degree Course
For details on the contents of the individual courses, periods of training abroad, teachers, tutors, classrooms, laboratories, research centers, other structures and social initiatives visit the website of the Degree Course.
Go to the institutional website