Knowledge and skills in at least three foreign languages and their cultures
Multidisciplinary curriculum that enhances competencies in the areas of language, law, economics, sociology, history and information management
Stimulating and dynamic learning environment
Professional profiles that can be applied in multilingual and multicultural work contexts
Topics and focus
English for Mediation
Language and Culture (Albanian/Arabic/French/Spanish/German)
Linguistics
Contrastive phonetics
Terminology, texts and documents
Business economics
Economics and business management
Law
Sociology
Computer Science
Teaching approaches 
Individual and group projects
Theoretical lessons accompanied by exercises and laboratory activities
Flipped Learning
Curricular internships
Students participate in a call for admission. Admission requirements are listed in the announcements:
early (deadline May 30th): recommended to secure a place; high school seniors may also participate, students are admitted through a selective test TOLC
standard (July/August)
postponed (September/October), if there are still places available
Only those admitted can enroll. Non-EU students can participate in a specific call (March / April), pre-registration on universitaly.it is required

Degree program class
L12 Language Mediation

Language Italian

Duration 3 years
Course description
The course aims at training professionals with a sound expertise in interlingual and intercultural communication, together with in-depth knowledge in the legal-economic, sociological, historical and information management fields. Professionals will mainly work to support companies in internationalization activities but also to back the educational needs of multilingual and multicultural contexts characterized by linguistic minorities. Students will study at least three foreign languages and their cultures, one of which is compulsory (English) while the other two are chosen by students among Arabic, Albanian, French, Spanish and German.
Students with a secondary school diploma (5-year course) and students with another qualification obtained abroad and recognized as suitable. Ideal candidates are students with an interest in foreign languages, specialized languages and terminology, as well as international relations.
Training of experts able to draft and translate texts related to different sectors; to acquire knowledge of languages, of the problems related to translation and interlingual transposition of specialized terminology; and to manage relations among international agencies, companies or institutions.
Language mediators can work in: companies operating in the fields of language services and communication; manufacturing companies; centers and organizations that deal with foreigners and promote language and socio-cultural integration of migrants; international institutions such as consulates, embassies, etc.
Employment opportunities in the corporate and nonprofit sectors as well as in international institutions
A course whose hallmark is the combination of language, legal-economic and sociological-historical disciplines
Acquisition of skills to be applied in multilingual and multicultural contexts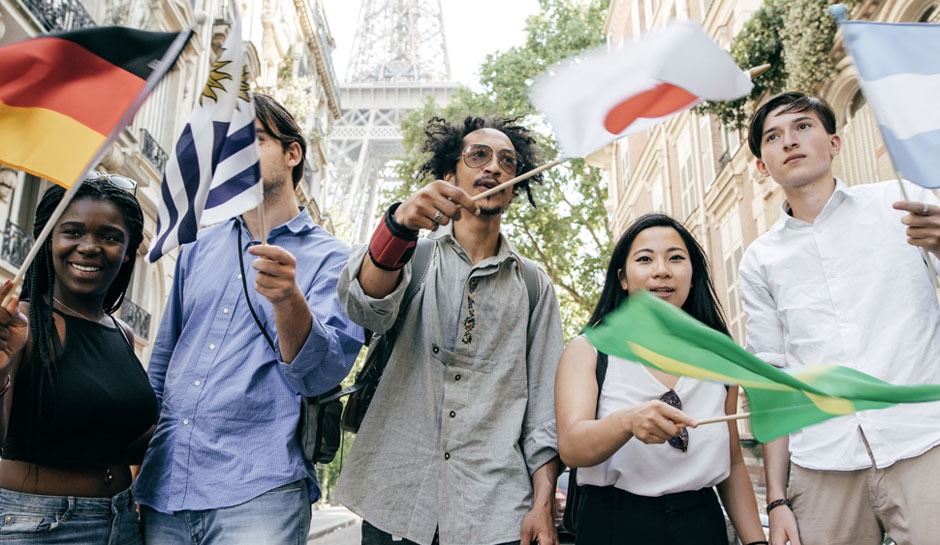 Fees, contributions and exemptions
Costs calculated based on family income (ISEE-University) and including:
fee for the equal access to university studies (from 130€ to 160€);
annual amount (from 0 (if ISEE-University <= € 22,000) to € 2,000);
Flat tax = €1,000 for international students (UE and non UE)
With a family income (ISEE-University < € 24,000) students are entitled to receive:
Scholarship consisting of total exemption from taxes, cash share, canteen and accommodation service (for off-site students)
Grants for international mobility
Reduced rates for the use of sports facilities and cultural services d) Benefits for students completing their degrees within regulation time
Exclusively on grounds of merit, students can obtain:
International mobility grants (Erasmus)
Free accommodation and canteen services published in the call DUnicAL career program for student-athletes.

Request information for this course
If you want to know more about the Degree Course
For details on the contents of the individual courses, periods of training abroad, teachers, tutors, classrooms, laboratories, research centers, other structures and social initiatives visit the website of the Degree Course.
Go to the institutional website