Strong complementarity between basic sciences and engineering expertise
Approach to functional materials in the context of nanotechnology
Increased training in labs
Professional profiles in high-tech industrial contexts
Internships in companies at regional and national level
Stimulating and dynamic study environment
Single curriculum divided into two optional courses (choice to be made in the last semester)
a) Materials Engineering
b) Materials Science
Basic Physics and Chemistry
Science and Technology of Materials
Technologies for Industrial Production
Techniques of materials analysis (microscopy and applied spectroscopy)
Structural and Functional Metallic Materials
Mechanical response of materials at different scales
Chemistry laboratory applied to materials
Materials in the field of electrochemistry and energy
Teaching approaches
Theoretical lectures and laboratory activities
Development of individual and group projects
Students participate in a call for admission. Admission requirements are listed in the announcements:
early (deadline May 30th): recommended to secure a place; high school seniors may also participate, students are admitted through a selective test TOLC
standard (July/August)
postponed (September/October), if there are still places available
Only those admitted can enroll. Non-EU students can participate in a specific call (March / April), pre-registration on universitaly.it is required

Degree program class
L09 Industrial Engineering

Language Italian

Duration 3 years
Course description
The program trains innovation engineers in the field of technology and analysis of materials, capable of conceiving, designing and engineering a material with advanced and well-defined properties. The course teaches how to conceive, develop and characterize materials that range from plastics to ceramics, from new generation metals to "smart" materials that can be applied in applied nanotechnology (energy, environment, transport, etc…). The future of the planet depends on the ability to design new eco-sustainable and high-performance materials.
Students with a secondary school diploma (5-year course) and students with another qualification obtained abroad and recognized as suitable. Prerequisite: curiosity for materials and their numerous applications, for the development of increasingly green, innovative, high-performance and intelligent materials.
Training versatile professionals, able to operate at various levels in the field of materials, thanks to integrated knowledge of engineering, chemistry and physics; they will be able to understand and manage production processes of different types of materials, supervise laboratory activities for the analysis and quality control of their properties.
The course qualifies junior engineers who can apply their knowledge to the world of materials.
The main employment opportunities are the following:
– supervisor of process, analysis and quality control, at industrial level in various sectors
– technical expert in instrumentation and methods for materials characterization in high-tech companies
One of the few examples in Italy of a program entirely focused on materials, with a strong interdisciplinary focus
Skills in materials engineering, chemistry, and physics integrate and complement each other to train versatile professionals
Links and connections with companies operating in the field of innovative materials and high technological profile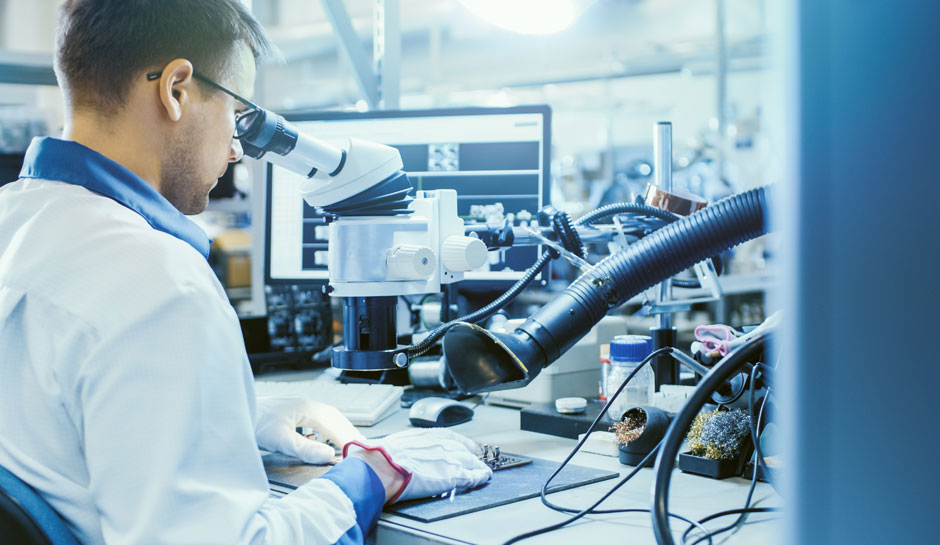 Fees, contributions and exemptions
Costs calculated based on family income (ISEE-University) and including:
fee for the equal access to university studies (from 130€ to 160€);
annual amount (from 0 (if ISEE-University <= € 22,000) to € 2,000);
Flat tax = €1,000 for international students (UE and non UE)
With a family income (ISEE-University < € 24,000) students are entitled to receive:
Scholarship consisting of total exemption from taxes, cash share, canteen and accommodation service (for off-site students)
Grants for international mobility
Reduced rates for the use of sports facilities and cultural services
Benefits for students completing their degrees within regulation time
Exclusively on grounds of merit, students can obtain:
International mobility grants (Erasmus)
Free accommodation and canteen services published in the call DUnicAL career program for student-athletes. Facilitated access to STEM programs
prizes for excellent students
higher scholarships for female students
Discover the career of former students

Request information for this course
If you want to know more about the Degree Course
For details on the contents of the individual courses, periods of training abroad, teachers, tutors, classrooms, laboratories, research centers, other structures and social initiatives visit the website of the Degree Course.
Go to the institutional website