Students start by studying basic subjects (mathematics, physics, chemistry and computer science) to gain sound knowledge of the disciplines of mechanical engineering.
Subsequently, they study disciplines focusing on mechanical engineer, thus acquiring knowledge and skills in the area of mechanics and energy
The course provides transversal skills that complete the background of mechanical engineers, through disciplines that are selected by students, the final dissertation, internships and apprenticeships.
How to design and manufacture industrial products, using the most advanced mechanical methods and tools, and the most innovative materials
How to produce and process any material and how to identify its damage
How machines work
How to apply the methods and tools of thermodynamics to study heat engines
How to transform primary energy into mechanical and/or electrical energy
Students participate in a call for admission. Admission requirements are listed in the announcements:
early (deadline May 30th): recommended to secure a place; high school seniors may also participate, students are admitted through a selective test TOLC
standard (July/August)
postponed (September/October), if there are still places available
Only those admitted can enroll. Non-EU students can participate in a specific call (March / April), pre-registration on universitaly.it is required

Degree program class
L09 Industrial Engineering

Language Italian

Duration 3 years
Course description
Training is carried out through lectures, practical exercises, laboratories, interdisciplinary projects, and internships in institutions and companies. Through these activities, students obtain in-depth technical knowledge of the materials to be used in mechanical constructions and technologies for their processing, on the design and methodologies of machines, on fluid dynamics, on the problems of transformation and production of energy, as well as on measurements and industrial instrumentation. The degree provides direct access to the Master's Degree Programs in mechanical and energy engineering.
Students with a secondary school diploma (4 or 5-year course) and students with another qualification obtained abroad and recognized as suitable. Verbal comprehension skills and basic scientific knowledge of mathematics, physics, and chemistry are required
The degree course in mechanical engineering aims to train engineers capable of performing significantly diversified tasks, thanks to an educational offering that provides a solid preparation on basic scientific and technical-application and the knowledge necessary to work as free-lance professionals
The degree course qualifies students to work as mechanical or energy engineers in public and private organizations, professional practices or companies (of any size) operating in the sectors of engineering, manufacturing, electromechanical, air conditioning, as well as energy conversion and production.
The mechanical engineer is an extremely versatile professional figure capable of working successfully in many work context
Over 90% of undergraduates are satisfied with their degree program (ALMALAUREA)
Many other training activities aimed at specific application fields are available, such as interdisciplinary projects and internships.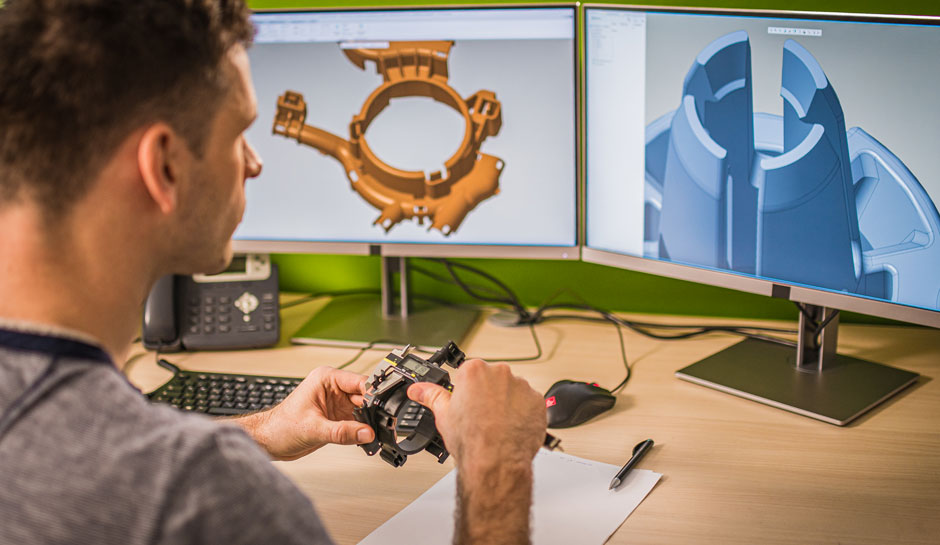 Fees, contributions and exemptions
Costs calculated based on family income (ISEE-University) and including:
fee for the equal access to university studies (from 130€ to 160€);
annual amount (from 0 (if ISEE-University <= € 22,000) to € 2,000);
Flat tax = €1,000 for international students (UE and non UE)
With a family income (ISEE-University < € 24,000) students are entitled to receive:
Scholarship consisting of total exemption from taxes, cash share, canteen and accommodation service (for off-site students)
Grants for international mobility
Reduced rates for the use of sports facilities and cultural services
Benefits for students completing their degrees within regulation time
Exclusively on grounds of merit, students can obtain:
International mobility grants (Erasmus)
Free accommodation and canteen services published in the call DUnicAL career program for student-athletes. Facilitated access to STEM programs
prizes for excellent students
higher scholarships for female students
Discover the career of former students

Request information for this course
If you want to know more about the Degree Course
For details on the contents of the individual courses, periods of training abroad, teachers, tutors, classrooms, laboratories, research centers, other structures and social initiatives visit the website of the Degree Course.
Go to the institutional website