Students can choose between two degree classes and two curricula of studies:
U3 – class L-5 (Philosophy) and L-42 (History). Each class is organized into two curricula: "History of Philosophy and Ancient History" or "Medieval, Modern and Contemporary Philosophy and History".
Internships at institutions, companies, research and educational laboratories
Study periods abroad
V2 Skills applicable in contexts related to the enhancement of cultural heritage
Topics and focus
Philosophy from an aesthetic, moral, historical, and theoretical perspective, covering the ancient, medieval, modern and contemporary periods;
history: Greek, Roman, Byzantine, medieval, modern and contemporary, history of religions and of Africa;
geography, Greek and Latin epigraphy, Italian, Latin and Greek literature, history of political doctrines, sociology, anthropology;
foreign language: English, French, Spanish or German, based on students' choice.
Teaching approaches 
Theoretical lessons
Interdisciplinary approach
Students participate in a call for admission. Admission requirements are listed in the announcements:
early (deadline May 30th): recommended to secure a place; high school seniors may also participate, students are admitted through a selective test TOLC
standard (July/August)
postponed (September/October), if there are still places available
Only those admitted can enroll. Non-EU students can participate in a specific call (March / April), pre-registration on universitaly.it is required

Degree program class
L05 Philosophy

Degree program class (for interclass degrees)
L42 History

Language Italian

Duration 3 years
Course description
The interclass degree program in Philosophy and History offers a solid basic education in the philosophical and historical sciences that can be systematically and critically linked with all significant areas of contemporary culture and humanities. The program is divided into two curricula for each degree class, the first two years of the course include common subjects of fundamental and institutional educational nature. The third year implies a specialization linked to the different cultural and scientific domains of the selected degree class, that is either philosophical or historical.
Students from secondary schools (5-year course) and students with another qualification obtained abroad and recognized as suitable. Ideal candidates are students with an interest in humanities, with a particular inclination toward historical and philosophical disciplines.
The course develops knowledge, skills and critical tools to understand societies and the cultural, political, ethical and religious factors that have an impact on their evolution, providing undergraduates with the fundamental theoretical tools that can be upgrades through further studies.
Career opportunities include jobs in the traditional and multimedia publishing industry and in the protection and enhancement of historical, cultural, book and archival heritage; graduates can carry out organizational and managerial functions in museums, libraries, tourism sector, archives or general affairs.
A quality course that combines a solid philosophical and historical education with an overview over the vast field of humanities
Acquisition of skills to work in the publishing industry, public and private institutions, archives, museums and cultural institutes
The level of satisfaction of undergraduates is between 94.7% and 100% in the two classes and it exceeds the national average (ALMALAUREA 2020)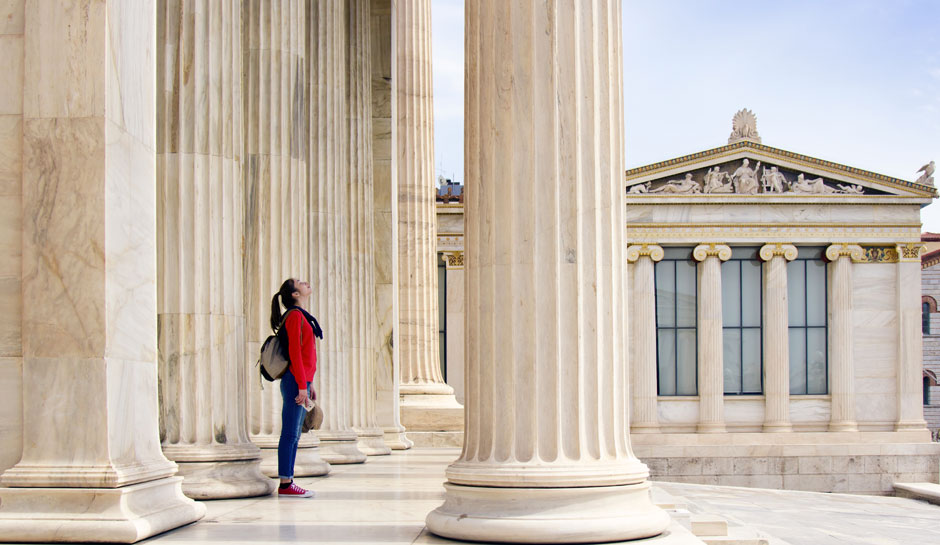 Fees, contributions and exemptions
Costs calculated based on family income (ISEE-University) and including:
fee for the equal access to university studies (from 130€ to 160€);
annual amount (from 0 (if ISEE-University <= € 22,000) to € 2,000);
Flat tax = €1,000 for international students (UE and non UE)
With a family income (ISEE-University < € 24,000) students are entitled to receive:
Scholarship consisting of total exemption from taxes, cash share, canteen and accommodation service (for off-site students)
Grants for international mobility
Reduced rates for the use of sports facilities and cultural services
Benefits for students completing their degrees within regulation time
Exclusively on grounds of merit, students can obtain:
International mobility grants (Erasmus)
Free accommodation and canteen services published in the call DUnicAL career program for student-athletes.
Scholarships for non-EU students Facilitated access to STEM programs
prizes for excellent students
higher scholarships for female students
Discover the career of former students

Request information for this course
If you want to know more about the Degree Course
For details on the contents of the individual courses, periods of training abroad, teachers, tutors, classrooms, laboratories, research centers, other structures and social initiatives visit the website of the Degree Course.
Go to the institutional website