Focus on the individual, Responsibility, and Solidarity
Multidisciplinarity
Learning by doing
Social welfare, social health, and social rehabilitation policies
Prevention, support and recovery of individuals, families, groups and communities in situations of need and distress
Management tasks, collaboration in organization and planning, coordination and management of specific actions in the field of social policies and services.
Social work, sociology, psychology, psychiatry, law and rights, history, economics, social ethics, English, and statistics.The teaching approach of the Bachelor's degree combines traditional and experiential modes. Specifically:
Theoretical lectures flanked by exercises and laboratories
Development of individual and group projects
Talks with social workers
Professional internships
Students participate in a call for admission. Admission requirements are listed in the announcements:
early (deadline May 30th): recommended to secure a place; high school seniors may also participate, students are admitted through a selective test TOLC
standard (July/August)
postponed (September/October), if there are still places available
Only those admitted can enroll. Non-EU students can participate in a specific call (March / April), pre-registration on universitaly.it is required

Degree program class
L39 Social Services

Language Italian

Duration 3 years
Course description
This program allows students to understand and test the principles and methodologies of social work. Students will study sociology, history, law, psychology and social work disciplines, with particular focus on theories, methods and techniques of this sector. Internships carried out in public institutions, third sector and private companies, are one of the pillars of professional training. They help students to be in close contact with the professional environment and, through the "learning by doing" approach, they allow students to acquire additional skills useful to develop and implement actions for individuals, families, groups and communities.
Students with a secondary school diploma or another qualification obtained abroad and recognized as suitable by the university. Basic knowledge in languages, mathematics and logics as well as general culture is necessary. Students' educational background is assessed through tests.
The aim of the course is to prepare students to work in complex social and organizational environments, to develop multidisciplinary skills, also in collaboration with other professionals, to interpret individual and collective needs, and to design and implement interventions for individuals, groups and communities.
After passing the State Examination to qualify as professionals (section B of the Professional Register of Social Workers), social workers can work in ministerial bodies, in initiatives managed by municipalities, and in the health sector. In the private sector, they will work in cooperatives, associations and foundations that provide social interventions and services.
70% of students decide to enroll in a Master's degree program
95% of students are satisfied with the course they have taken
Agreements with public and private services institutions, and with third sector organizations for internships in Calabria and other regions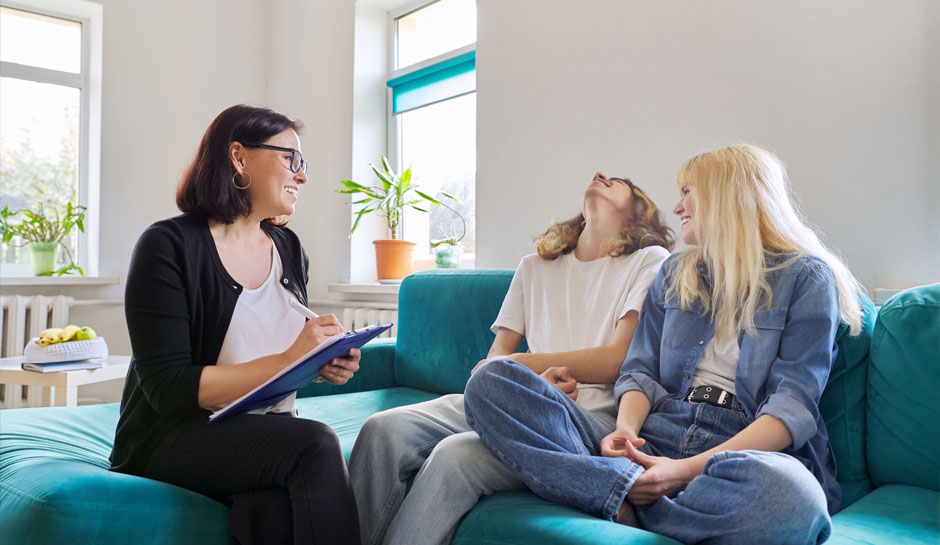 Fees, contributions and exemptions
Costs calculated based on family income (ISEE-University) and including:
fee for the equal access to university studies (from 130€ to 160€);
annual amount (from 0 (if ISEE-University <= € 22,000) to € 2,000);
Flat tax = €1,000 for international students (UE and non UE)
With a family income (ISEE-University < € 24,000) students are entitled to receive:
Scholarship consisting of total exemption from taxes, cash share, canteen and accommodation service (for off-site students)
Grants for international mobility
Reduced rates for the use of sports facilities and cultural services
Benefits for students completing their degrees within regulation time
Exclusively on grounds of merit, students can obtain:
International mobility grants (Erasmus)
Free accommodation and canteen services published in the call DUnicAL career program for student-athletes.
Discover the career of former students

Request information for this course
If you want to know more about the Degree Course
For details on the contents of the individual courses, periods of training abroad, teachers, tutors, classrooms, laboratories, research centers, other structures and social initiatives visit the website of the Degree Course.
Go to the institutional website