Science-based course for no more than 75 students
Strong combination of Statistics and Computer Science and the right mix of multidisciplinary knowledge to support decision-making processes
Easy access to employment opportunities a few months after graduation: statisticians and data scientists are key professional figures in the world of work
Flexible and multidisciplinary curriculum that allows students to deal with economics, business or finance
Stimulating and dynamic study environment
Topics and focus
Statistics: methods and applications
Mathematics and Probability
Computer Science; Algorithms for Data Science; Databases and Data Analytics; Data Visualization
Economics, business and finance
Teaching approaches
Theoretical lessons are flanked by practice and laboratory activities aimed at learning-by-doing
Development of individual and group projects
Talks with experts from the world of work
Students participate in a call for admission. Admission requirements are listed in the announcements:
early (deadline May 30th): recommended to secure a place; high school seniors may also participate, students are admitted through a selective test TOLC
standard (July/August)
postponed (September/October), if there are still places available
Only those admitted can enroll. Non-EU students can participate in a specific call (March / April), pre-registration on universitaly.it is required

Degree program class
L41 Statistics

Language Italian

Duration 3 years
Course description
The course provides skills, knowledge and critical ability to operate in all those areas where the decision-making process occurs under conditions of uncertainty. The curriculum focuses on mathematics, statistics and probabilistic disciplines and computer science, as well as on the acquisition of transversal and multidisciplinary skills in the socio-demographic, economic, business and financial areas. The main skills acquired are: methods for the statistical analysis of data; techniques for the construction and management of databases; basic tools for machine learning and data analytics.
Students with a secondary school diploma or another qualification obtained abroad and recognized as suitable by the university. Ideal candidates are students with an interest in the scientific method and quantitative disciplines and who want to understand how reality can be analyzed through accurate data interpretation.
The program aims to train experts in statistics and IT with an adequate knowledge of statistical methodology and of the basic tools of data science, as well as practical skills for the management and analysis of large amounts of data to support the decision-making processes of institutions, companies and policy makers.
Data analyst, statisticians, junior data scientist and data engineer are key figures today. They work in multidisciplinary teams in public and private companies, research institutes and consulting firms and operate in the following sectors: marketing; banking, finance and insurance; medical sciences; and information technology.
Statistics creates employment opportunities: 9 graduates out of 10 work one year after graduation (ALMALAUREA, 2021)
A scientific and multidisciplinary program whose strong point is the combination of Statistics and Computer Science
A program designed for students' needs: 96.5% of graduates are satisfied with their studies and faculty (ALMALAUREA, 2021)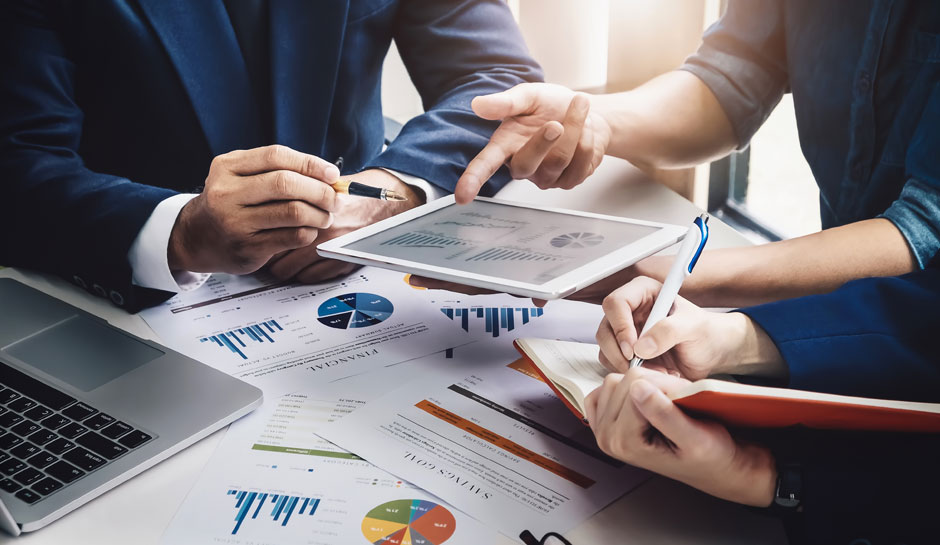 Fees, contributions and exemptions
Costs calculated based on family income (ISEE-University) and including:
fee for the equal access to university studies (from 130€ to 160€);
annual amount (from 0 (if ISEE-University <= € 22,000) to € 2,000);
Flat tax = €1,000 for international students (UE and non UE)
With a family income (ISEE-University < € 24,000) students are entitled to receive:
Scholarship consisting of total exemption from taxes, cash share, canteen and accommodation service (for off-site students)
Grants for international mobility
Reduced rates for the use of sports facilities and cultural services
Benefits for students completing their degrees within regulation time
Exclusively on grounds of merit, students can obtain:
International mobility grants (Erasmus)
Free accommodation and canteen services published in the call DUnicAL career program for student-athletes. Facilitated access to STEM programs
prizes for excellent students
higher scholarships for female students
Discover the career of former students

Request information for this course
If you want to know more about the Degree Course
For details on the contents of the individual courses, periods of training abroad, teachers, tutors, classrooms, laboratories, research centers, other structures and social initiatives visit the website of the Degree Course.
Go to the institutional website