The only public university degree program in Calabria in the degree class L-15 "Science of Tourism"
230-hour internship in more than two hundred companies, institutions and organizations in the tourism sector, where students can acquire useful skills for their future working life.
Choice between different specializations.
Job opportunities within the first year of graduation.
Local, national and international work opportunities.
The course of studies is organized in a two-year period common for both specializations where students focus on economics, business, sociology, culture and history, languages and law. Students attend an internship of 230 hours after the second year. In the third year, students choose between three courses of studies:
Direction and Management of Tourism Companies (Dma);
Social and Territorial Dynamics (Pst);
Intercultural Course (Pic).
Conferences, seminars, guided tours, workshops and internships are organized in addition to lectures.
Students participate in a call for admission. Admission requirements are listed in the announcements:
early (deadline May 30th): recommended to secure a place; high school seniors may also participate, students are admitted through a selective test TOLC
standard (July/August)
postponed (September/October), if there are still places available
Only those admitted can enroll. Non-EU students can participate in a specific call (March / April), pre-registration on universitaly.it is required

Degree program class
L15 Tourism Sciences

Language Italian

Duration 3 years
Course description
Graduates in Tourism Sciences at the University of Calabria are an indispensable human resource in the local processes of tourism expansion and delivery of tourism services, with professional skills that can be applied both to the management of tourism companies and in the public governance of tourism phenomena.
The degree program provides common basic skills and three distinct curricula, each offering crucial qualification in the managerial, social/territorial and intercultural fields.
Students are allowed to accrue the 24 Credits to access the competitive examination for teachers.
Students who have:
completed secondary school (5-year course)
students who have an equivalent qualification obtained abroad and recognized as suitable.
can be admitted to the degree program in Tourism Sciences. Students from all types of secondary school have so far enrolled in the program.
The aim of the degree program is to train graduates to work in various areas of the tourism sector, both at a public and private level. The Bachelor's Degree in Tourism Science allows students to access Master's Degree Courses (including the program in Enhancement of Tourism-Cultural Systems at Unical) and to First Level University Masters' Courses.
Employment opportunities for graduates are both in the public and private sector and will deal with the promotion of the local and national, natural and cultural heritage, the development of cultural-tourism products, the management of tourism services/structures, as well as the promotion of tourism and the organization of events.
The only public university course in the degree class L-15 "Science of Tourism" in Calabria
Same employment rate for men and women (ALMALAUREA, 2020)
High percentage of students satisfied with the services obtained and the education received.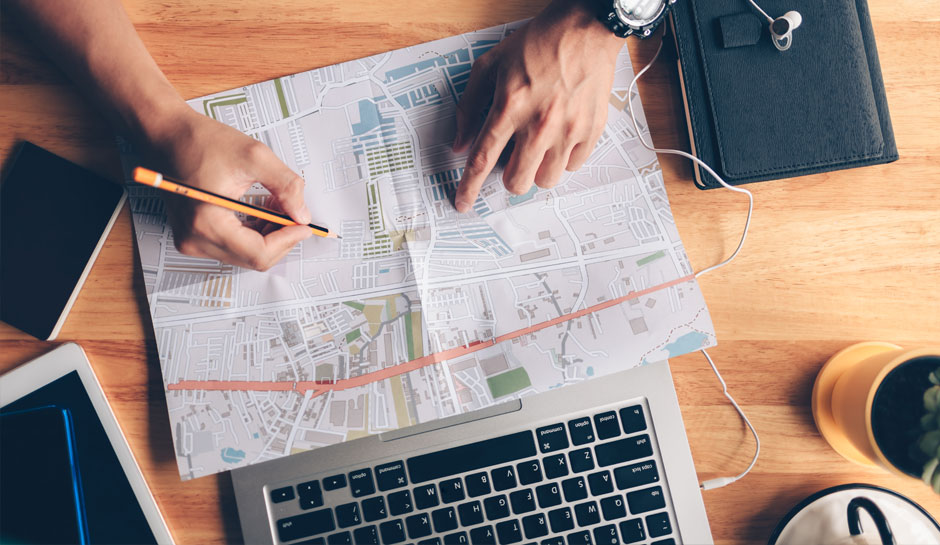 Fees, contributions and exemptions
Costs calculated based on family income (ISEE-University) and including:
fee for the equal access to university studies (from 130€ to 160€);
annual amount (from 0 (if ISEE-University <= € 22,000) to € 2,000);
Flat tax = €1,000 for international students (UE and non UE)
With a family income (ISEE-University < € 24,000) students are entitled to receive:
Scholarship consisting of total exemption from taxes, cash share, canteen and accommodation service (for off-site students)
Grants for international mobility
Reduced rates for the use of sports facilities and cultural services
Benefits for students completing their degrees within regulation time
Exclusively on grounds of merit, students can obtain:
International mobility grants (Erasmus)
Free accommodation and canteen services published in the call DUnicAL career program for student-athletes.
Discover the career of former students

Request information for this course
If you want to know more about the Degree Course
For details on the contents of the individual courses, periods of training abroad, teachers, tutors, classrooms, laboratories, research centers, other structures and social initiatives visit the website of the Degree Course.
Go to the institutional website