Strong combination of Statistics and Computer Science to support business analytics
Flexible and multidisciplinary curriculum characterized by a balanced mix of theory and practice
Stimulating and dynamic study environment
Problem solving oriented learning activities
Internships in innovative local companies
Employment is guaranteed within a few months after graduation: statisticians and data scientists are among the most sought-after professionals in the world of work
Topics and focus
Statistical learning and advanced statistical methods for business decisions
Machine and deep learning techniques
Business processes and information systems
Business intelligence and big data analytics
Teaching approaches
Theoretical lectures, exercises and laboratory activities aimed at learning-by-doing
Development and discussion of individual/group projects
Talks with testimonials from the world of work
Constant contact with professors and tutors
Students participate in competition examination. Admission requirements can be found in the admission announcement. Enrollment stages are the following:
Early (July)
Standard (September)
Postponed (October/December): if places are still available
After the publication of the final ranking, admitted students can enroll by paying the first fee instalment. Non-EU students can participate in a specific call (March / April); Pre-registration on universitaly.it is required
For the announcement of admission, the attachments and further information consult the section dedicated to master's degrees

Degree program class
LM82 Statistical Sciences

Degree program class (for interclass degrees)
LM82 Statistical Sciences

Language Italian

Duration 2 years
Course description
The program fosters the acquisition of statistical-IT skills to operate in the field of data science, offering solutions to complex problems that are subject to uncertainty and mainly related to business strategies. In particular, the program focuses on: statistical methods for data acquisition, processing, analysis and modelling; business processes and IT knowledge for the management and analysis of large databases from different sources; machine and deep learning techniques; and decision-making processes in different application domains.
Access is granted to all students with a degree in Statistics (class L-41). Graduates of other classes will be admitted as long as they have accrued at least 70 ECTS in some specific scientific-disciplinary areas in their course of study. Students will also be called for an admission interview.
The program aims to train experts in statistics and IT able to: design and query data warehouses; manage business processes and information systems; apply statistical methodology with accuracy and expertise, statistical learning techniques and the main algorithms for machine and deep learning.
Graduates in Statistics and Data Scientist are among the most sought-after professionals in the world of work. They will able to work in multidisciplinary teams of public and private companies, research institutes, public administration and consulting companies operating in the following sectors: marketing; banking, finance and insurance; medicine; and information technology.
Guaranteed employment: 9 recent graduates out of 10 are working one year after graduation (ALMALAUREA, 2021)
Students are at the core of the program: 100% of our graduates are satisfied with their studies and the faculty (ALMALAUREA, 2021)
Very high levels of employment in innovative and expanding companies in the area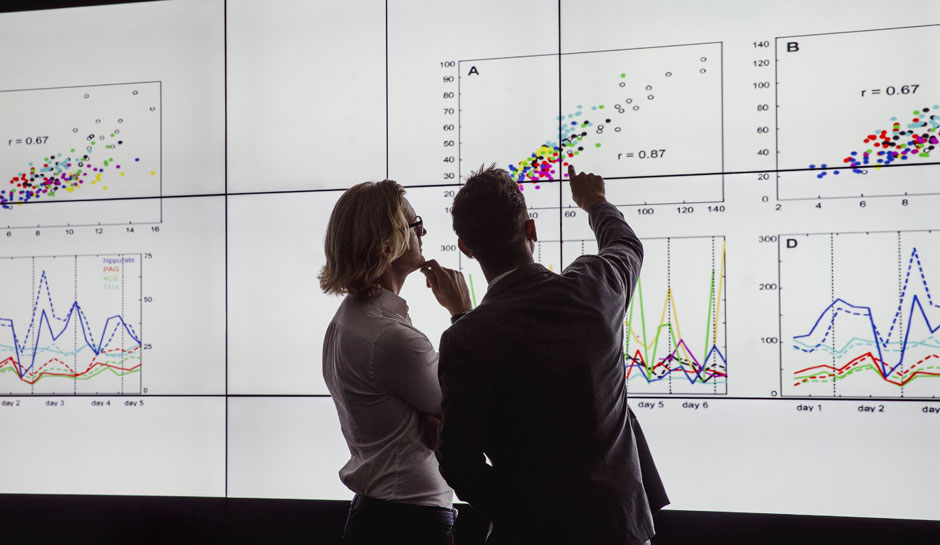 Fees, contributions and exemptions
Costs calculated based on family income (ISEE-University) and including:
fee for the equal access to university studies (from 130€ to 160€);
annual amount (from 0 (if ISEE-University <= € 22,000) to € 2,000);
Flat tax = €1,000 for international students (UE and non UE)
With a family income (ISEE-University < € 24,000) students are entitled to receive:
Scholarship consisting of total exemption from taxes, cash share, canteen and accommodation service (for off-site students)
Grants for international mobility
Reduced rates for the use of sports facilities and cultural services
Benefits for students completing their degrees within regulation time
Exclusively on grounds of merit, students can obtain:
International mobility grants (Erasmus)
Free accommodation and canteen services published in the call DUnicAL career program for student-athletes. Facilitated access to STEM programs
prizes for excellent students
higher scholarships for female students
Discover the career of former students

Request information for this course
If you want to know more about the Degree Course
For details on the contents of the individual courses, periods of training abroad, teachers, tutors, classrooms, laboratories, research centers, other structures and social initiatives visit the website of the Degree Course.
Go to the institutional website