Access granted to 200 students
To earn the degree students must pass 30 exams, and pass the thesis exam.The program offers:
in-depth and critical knowledge of law
French-Italian dual degree with Université d'Artois
international exchanges: Europe (Erasmus) and USA (Delaware Law School)
laboratories, internships
School of Specialization for the Legal Professions; PhD Courses; Master's degrees.Highly employability:
competitive exams in the public and private sectors
access to the free-lance profession
All the fundamental disciplines in a Law course in addition to economics and business disciplines:
Basic disciplines: Roman, Private, Constitutional Law; History of Law, Philosophy of Law;
Key disciplines: Labor Law, Commercial Law, Tax Law, Criminal Law, Ecclesiastical Law, Administrative Law, European Union Law, International Law; Civil and Criminal Procedures, etc.
Inherent or supplementary disciplines; (free choice; English; workshops, internships, e.g. with assoc. G.Carli; penitentiaries)
Students participate in a call for admission. Admission requirements are listed in the announcements:
early (deadline May 30th): recommended to secure a place; high school seniors may also participate, students are admitted through a selective test TOLC
standard (July/August)
postponed (September/October), if there are still places available
Only those admitted can enroll. Non-EU students can participate in a specific call (March / April), pre-registration on universitaly.it is required

Degree program class
LMG1 Law

Language Italian

Duration 5 years
Course description
The single-cycle Master's Degree in Law offers top-level education to access the professional activity and highly qualified professions. The study of law in its many applications, including its supranational aspects, interaction with economic and business disciplines, practical activities of legal laboratory, and internships; it provides the skills necessary to enter the professional world (lawyer, notary, magistrate), to face several competitive examinations for qualifications or further training (Master's Programs, School of Higher Education and Specialization, PhD Courses).
The program is open to students with a high school diploma or other qualification obtained abroad, recognized as suitable by the current regulations. Sound general education, logical skills, passion for study, and interest in law are helpful prerequisites.
Provide the instruments to:
– learning about the structures and functioning of national, European, and international legal systems;
– learning about the origin, history, and philosophical concepts of law;
– critically interpret legal texts;
– draw up legal acts;
– interpret current affairs by understanding the connections between law and economics.
They are numerous:
lawyer; notary; magistrate; diplomat; and key roles in Italian, European, international public and private administrations;
legal expert in public and private companies and in the third sector;
labor consultant; and teacher (with an integration of 24 TCUs in psycho-pedagogical disciplines).
Italian-French dual degree with Université d'Artois. Post-graduate: Masters and Advanced Courses.
International educational exchanges with Delaware Law School (USA) and in the European context (Erasmus, Erasmus+)
The Post-Graduate School for the legal profession "F. Gullo" supports graduates to access the main professions in the field.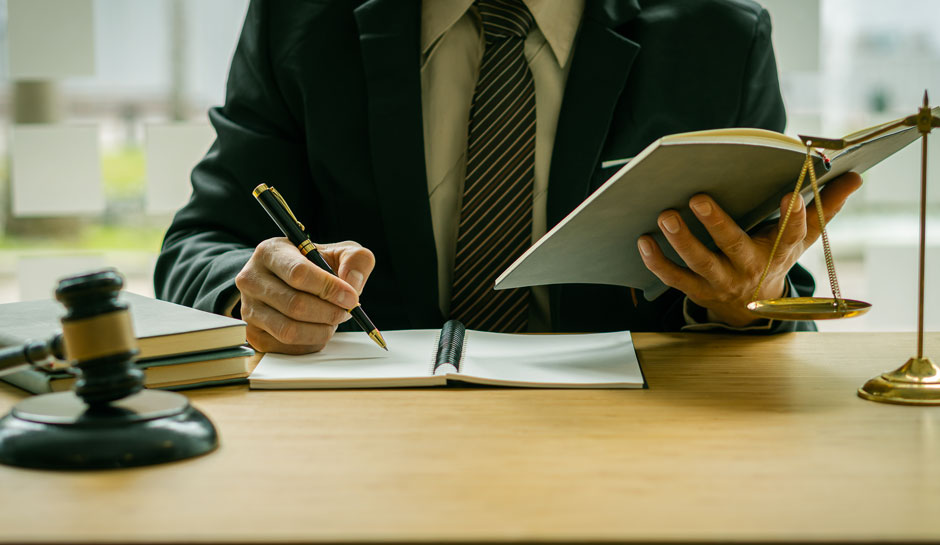 Fees, contributions and exemptions
Costs calculated based on family income (ISEE-University) and including:
fee for the equal access to university studies (from 130€ to 160€);
annual amount (from 0 (if ISEE-University <= € 22,000) to € 2,000);
Flat tax = €1,000 for international students (UE and non UE)
With a family income (ISEE-University < € 24,000) students are entitled to receive:
Scholarship consisting of total exemption from taxes, cash share, canteen and accommodation service (for off-site students)
Grants for international mobility
Reduced rates for the use of sports facilities and cultural services
Benefits for students completing their degrees within regulation time
Exclusively on grounds of merit, students can obtain:
International mobility grants (Erasmus)
Free accommodation and canteen services published in the call DUnicAL career program for student-athletes.
Discover the career of former students

Request information for this course
If you want to know more about the Degree Course
For details on the contents of the individual courses, periods of training abroad, teachers, tutors, classrooms, laboratories, research centers, other structures and social initiatives visit the website of the Degree Course.
Go to the institutional website